<input type="button" style="background-color:#dadada;color:black;height:40px;" value="
titan CFS-200 fully optimzing docking saw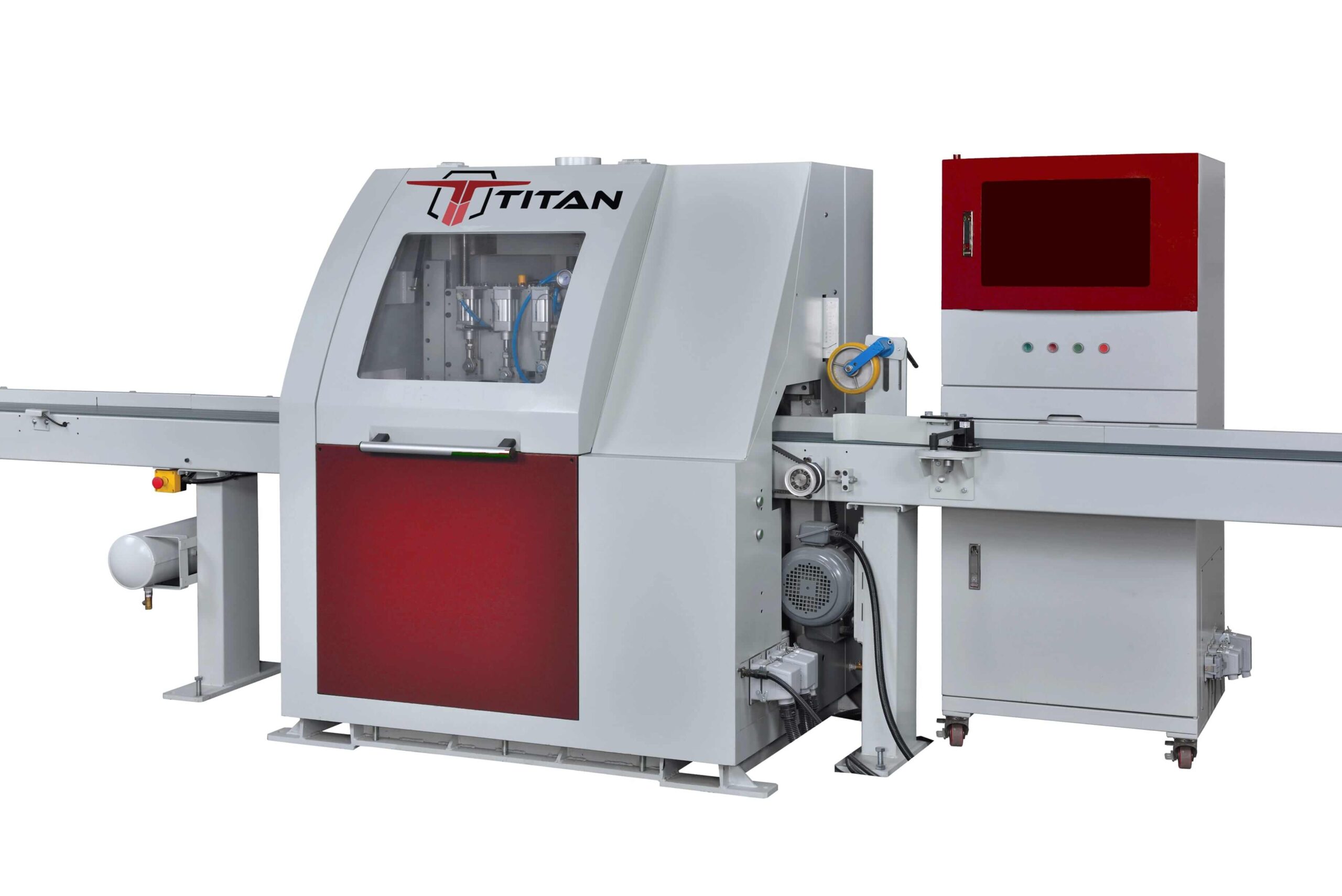 The Titan CFS-200 is a heavy duty yet economically priced fault docker with the added benefit of automatic front and rear end trim and up to 10 preset lengths to an accuracy of +/- 1mm. A high feed rate of 150m/min makes this machine suitable for fault docking higher production products such as decking or T&G flooring.
Infeed & OUtfeed rollers
Designed with 5 infeed rollers and 2 outfeed rollers to ensure superior stability and high cutting accuracy when cutting long and heavy wood.
touch sceen
Touch screen and graphical interface for easy learning and operation
includes
Operation Manual, Operation Tools, Sawblade
| | |
| --- | --- |
| SPECIFICATIONS | CFS-200 |
| Saw motor: | 10 HP |
| Feed servo motor: | 7 KW (in total) |
| Saw spindle speed 18" blade: | 4000 RPM |
| Saw spindle speed 20",21" blade: | 3500 RPM (optional) |
| Feed speed: | 15-200 M/min |
| Saw blade diameter: (optional) | 505mm(20")/540mm(21")/455mm(18") |
| Saw blade bore: | Ø 40 mm |
| Machine table height: | 900 mm |
| Max. raw timber length: | 6000 mm |
| Min. raw timber size: | 300 x 30 x 10 mm |
| Dust outlet diameter: | Ø 150 mm x 2 ,Ø 100 mm x 1 |
                                                                                              [Photos are for reference only. Machine models may vary from photos shown]