<input type="button" style="background-color:#dadada;color:black;height:40px;" value="
titan WS-1350 Wide Belt Sander/Planer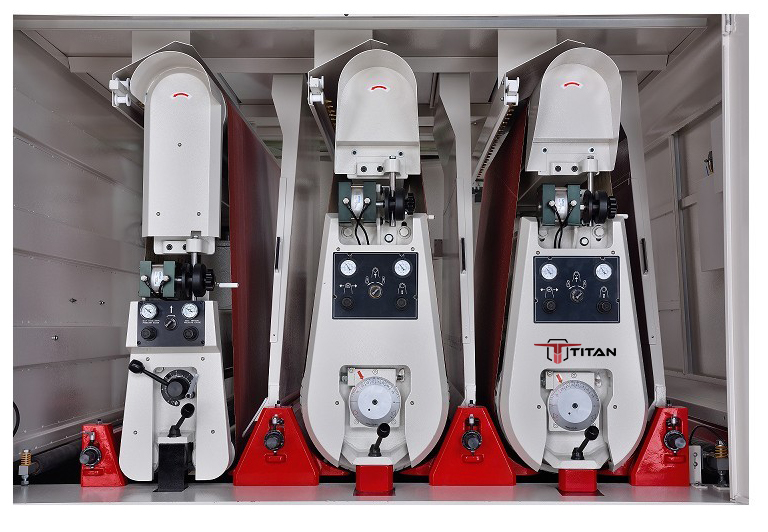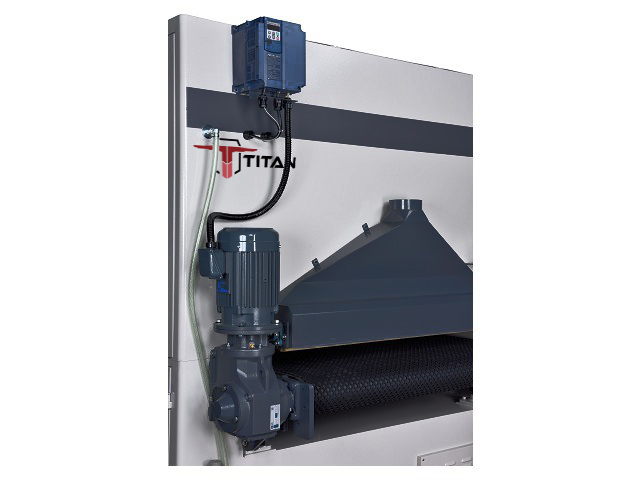 The Titan WS-1350 is a solid twin belt machine with contact roll and platten to give versatility as well as affordability. 
Heavy Duty Spiral Cutterhead
The advantages are longer lasting cutting edge,easy chip discharge, easy set up of knife position and tool assembly and reduced set up time
Automatic Device of Feed Belt
Pneumatic control tracks feed belt automatically to center on the feed table.
Variable Feed Speed Device
Infinitely variable speed drive affords a complete range of feeding speeds to suit for various kinds of material or point characteristics.
SPECIFICATIONS

WS-1350

Max Width:  

1350 mm

Thickness:

5 mm – 125 mm (Min-Max)

Sanding belt dimension:

1370 mm x 2110 mm

1st Head Dia:

280 mm (contact roller made of steel)

1st Head Drive power:

50 HP

2nd Head Dia:

280mm

(contact roller made of rubber coated 60 shore)

2nd Head Drive power:

40 HP

3rd Head Drive power: (Sanding pad unit)

25 HP

Conveyor Unit Motor:

0.5 HP

Conveyor Feed Speed:

3 – 20m/min (adjustable)

Conveyor Frequency Converter Motor:

7.5 HP

Cleaning Brush dia.

150 mm

Cleaning Brush drive power:

0.5 HP
                                                                                              [Photos are for reference only. Machine models may vary from photos shown]