<input type="button" style="background-color:#dadada;color:black;height:40px;" value="
titan KS-600 kindling saw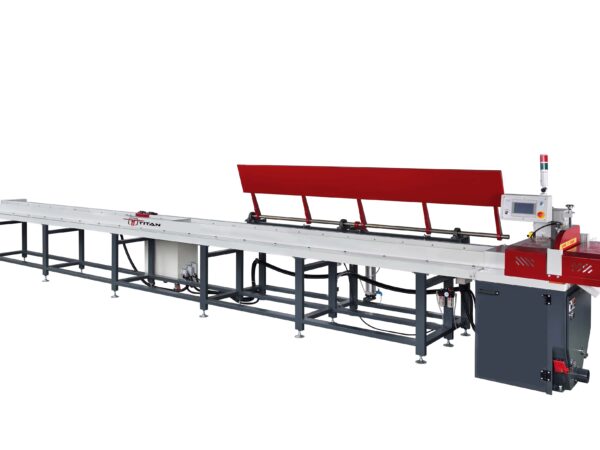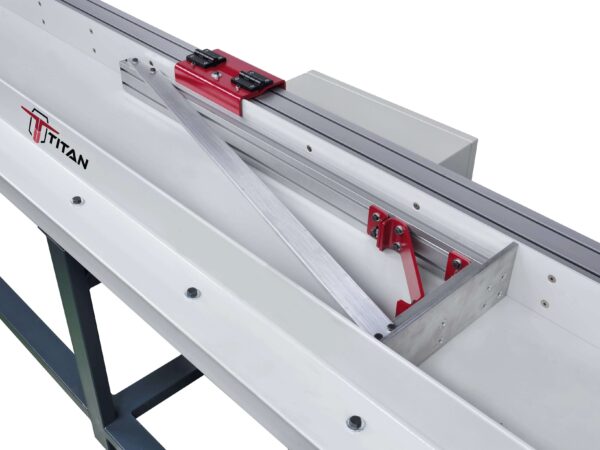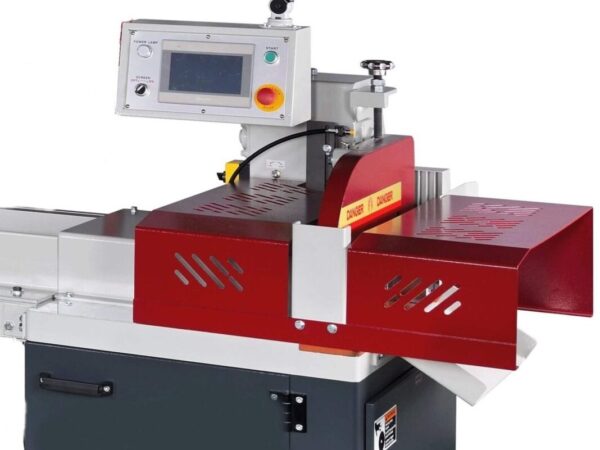 The Titan KS-600 Kindling Saw is used for mass material preparation. With standard 100 sets of memory data and option to be able to connect with USB port. Performing defective part cutting and fixed size cutting for meeting various cutting requirements. 
Touch Screen
Touch screen with cutting modes, parameter setting, record and alarm messages for easy learning and operation.
Safety Guard
The sawblade is enclosed within the cabinet and is covered by the clamp while it raises to perform cutting. The side guard prevents the operator's hand from approaching the cutting area. This assures the safest cutting operations.
pushing fence
The pushing fence will push and cut out work pieces according to length and settings. Ready for the next push and cutting motion.
| | |
| --- | --- |
| SPECIFICATIONS | K-600 |
| Main Motor: | 10HP |
| Servo feeding motor: | 750W |
| Infeed length: | 8m / 800 cm |
| Outfeed length: | 2.5m / 250 cm |
| Working length | 6.9m / 690cm |
                                                                                              [Photos are for reference only. Machine models may vary from photos shown]