<input type="button" style="background-color:#dadada;color:black;height:40px;" value="
titan FS-60H Round Rod Milling Machine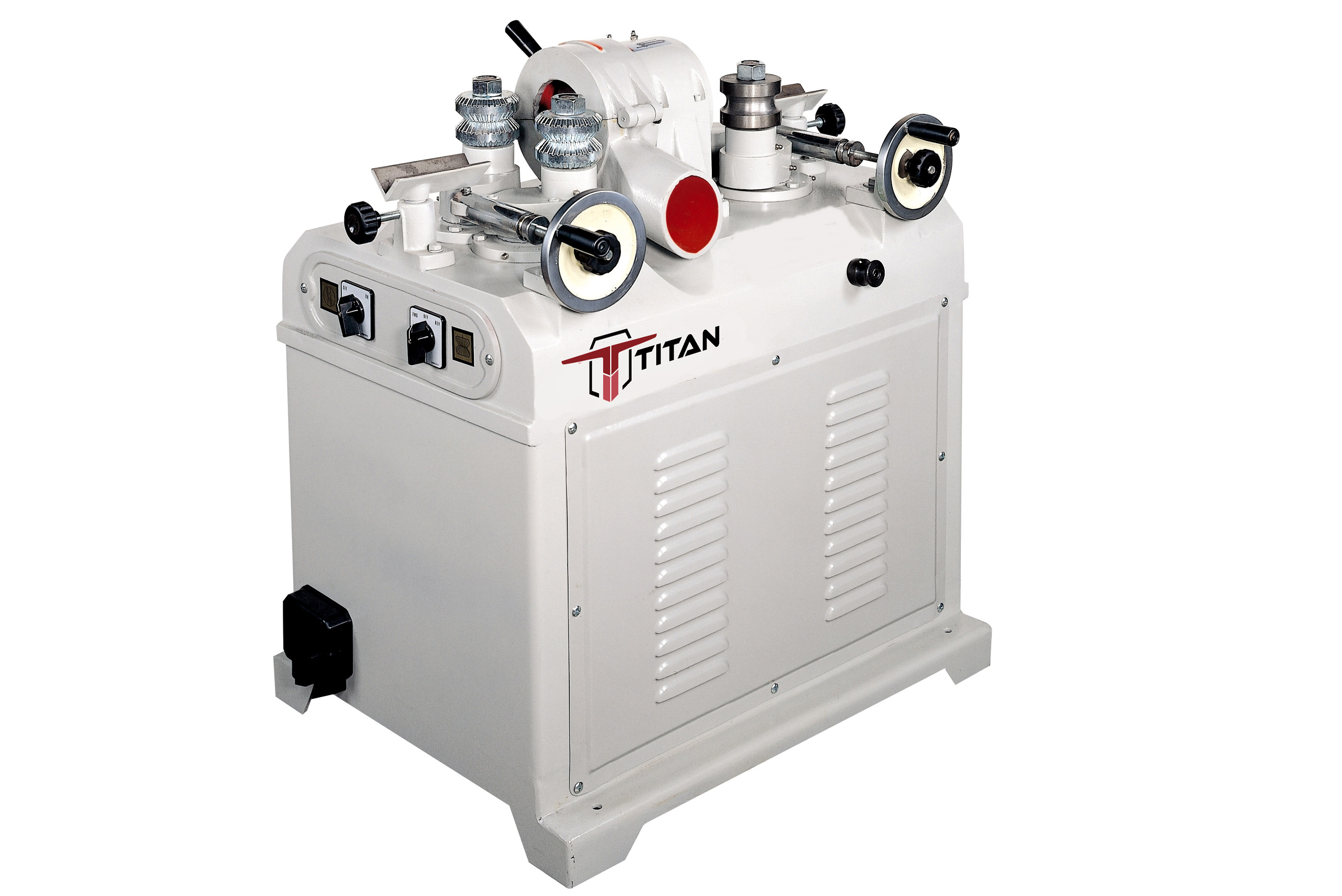 The Titan FS-60H is a round rod milling machine perfect for wood and ratan dowel applications. 
4 FEED SPEED RATES
The different speeds allow this machine to cut a wide variety of materials while maintaining a high quality of cut with smooth surface.
REVERSIBLE FEED
This enables the machine to feed stocks forward for cutting and can immediately retract them in case of jamming.
HIGH EFFICIENCY
This unit is excellent for the efficient milling of square stocks into perfect round rods at a very high feed rate, up to sixteen meters per minute.
| | |
| --- | --- |
| SPECIFICATIONS | FS-60H |
| Cutting capacity: | 10-75mm |
| Minimum length of stock: | 300mm |
| Cutterhead drive motor: | 7.5HP |
| Feed motor: | 2HP |
| Cutterhead speed: | 3000 RPM |
| Knives : | 2 |
| Packing size: | 105x75x110 cm |
| Net weight: | 300kg |
| Gross weight: | 350kg |
                                                                                              [Photos are for reference only. Machine models may vary from photos shown]