<input type="button" style="background-color:#dadada;color:black;height:40px;" value="
titan horizontal bandresaw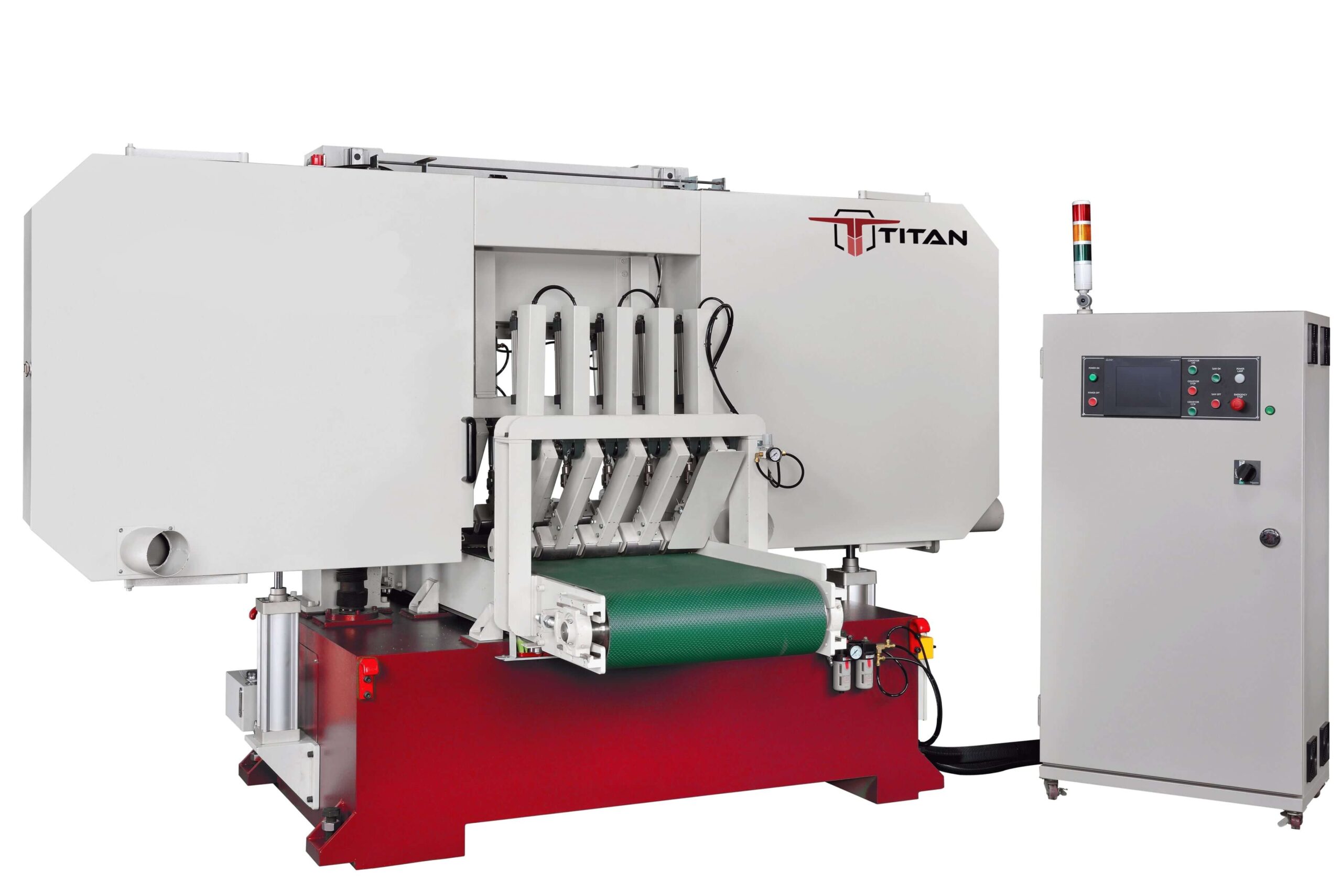 The Titan Bandsaws are built along the same proven lines as the Robinson EF/T and Stenner VHM models with the ability to handle all timbers from imported softwoods through to our local hardwoods. The hydraulic hob feed system gives positive feeding of both wet and dry timbers and is infinitely variable to give better cutting control.
blADE TENSION
Blade tension is controlled by hydraulic system, ensuring correct tension control at any time. Blade tension is indicated by a tension gauge, providing high accurate tension.
CONveyor
Smooth saw blade entry for better accuracy and longer blade life time.
Includes
Operating Tools, Operating Manual, Sawblade.
| | | |
| --- | --- | --- |
| SPECIFCATIONS | HBS-400 | HBS-650 |
| Maximum Cutting Capacity: | 400x150 mm | 650x260 mm |
| Distance from Blade to Conveyor: | 2-15 0mm | 5-260 mm |
| Saw Wheel Diameter: | 915 mm | 1070 mm |
| Sawblade Length: | 5860 mm | 720 mm |
| Sawblade Width: | 3" | 4" |
| Feed Speed: (Variable) | 20m/min | 15/min |
| Saw Motor: | 40HP | 50HP w/inverter |
| Feed Motor: | 5HP | 3HP w/inverter |
| Blade Lift Motor: | 1KW Servo Motor | 2HP Servo Motor |
| Dust Hood Outlet: | Φ5" | Φ5" |
                                                                                              [Photos are for reference only. Machine models may vary from photos shown]