<input type="button" style="background-color:#dadada;color:black;height:40px;" value="
titan Slicermac Splitting Planer/Moulder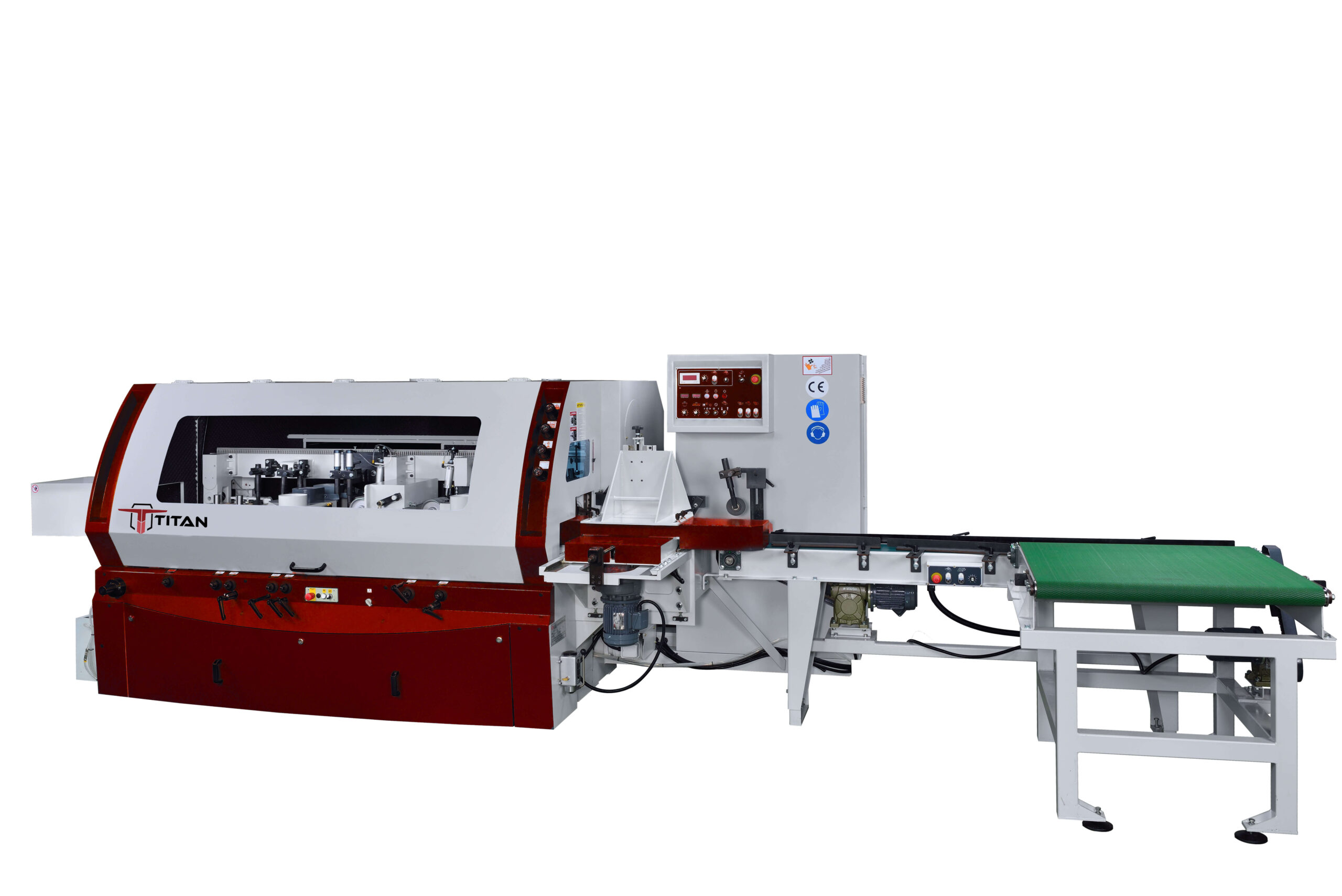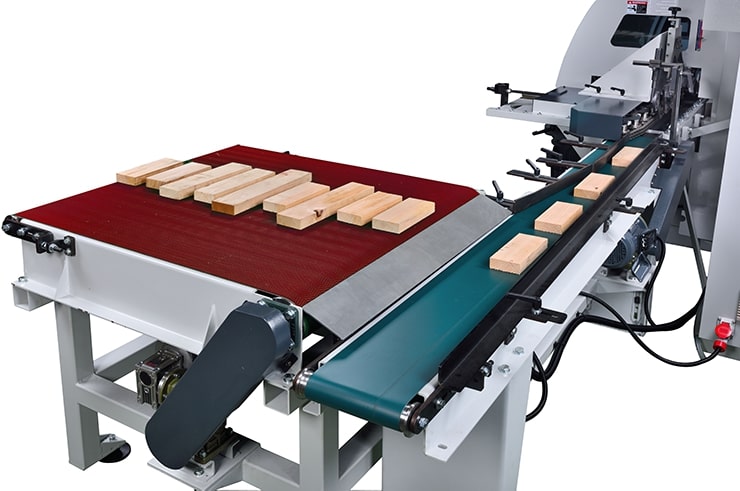 The Titan Slicermac is designed and engineered to process horizontally sawn material with  flexibility in mind. With feed speed up to 24m/min and is equipped with 6,000 RPM spindles to meet the high speed requirements. Its rigid cast iron construction allows for consistent, accurate and deformation-free machining.
Besides its 4-side moulding configuration, two slicing units ensure clean and precise slicing operations. With the Titan Slicermac you get the speed and versatility to significantly boost your productivity.
Side pressure rollers
With two sets of oversized rollers mounted at the outfeed end of the second slicing unit which hold the sliced wood firmly. As a result, increase slicing accuracy can be obtained.
slicing unit
Available to equip with two sets of slicing units. One set is used for the main sawblade and the other set for scoring sawblade. Both slicing units employ guidance that ensure sawblade with high positioning accuracy and accurate cutting path.
A Wide Range of Spindle Configurations (other configurations available on request)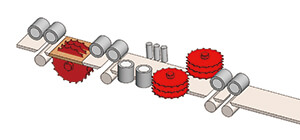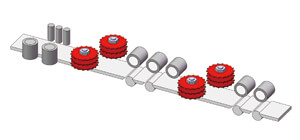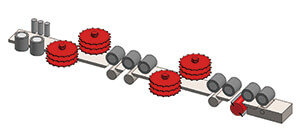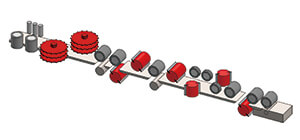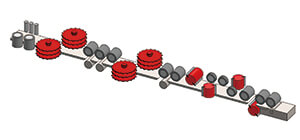 SPECIFICATIONS

Slicermac Models 223-823

Working width for moulding:

230 mm

Working height for moulding:

10 - 150 mm

Working width:

200 mm

Working height:

100 mm

Number of spindles:

2 – 8 (Min-Max)

Basic motor capacity per spindle:

5.5 KW / 7.5 HP

Basic motor capacity of feed:

4 KW / 5 HP / Inverter

Spindle speed:

6000 RPM for Moulding Spindle

4000 RPM for Multiple Rip Saw Spindle

Spindle diameter:

40 mm for Moulding Spindle

50 mm for Multiple Rip Saw Spindle

Tool cutting circle: (first bottom spindles)

125 - 160 mm (Min-Max)

Max. saw blade cutting circle (1st slicing unit):

250 mm

Max. saw blade cutting circle (2nd slicing unit):

300 mm

Tool cutting circle: (top horizontal spindles)

112- 200 mm (Min-Max)

Tool cutting circle: (bottom horizontal spindles)

112- 200 mm (Min-Max)

Infinitely variable feeding speed controlled by VFD Device:

6 - 24 m/min

Feed roller diameter:

140 mm

Feed roller width:

50 mm

Max. pneumatic pressure for feed rollers:

6 kg/cm² (87psi)

Adjustment range for infeed table and edge of jointing fence:

10 mm

Adjustment range of vertical spindles (axial):

30 mm

Adjustment range of horizontal spindles (axial):

20 mm

Adjustment range of vertical spindles for slicing units (axial):

5 mm

Length of straightening table:

2 Metres
                                                                                              [Photos are for reference only. Machine models may vary from photos shown]