<input type="button" style="background-color:#dadada;color:black;height:40px;" value="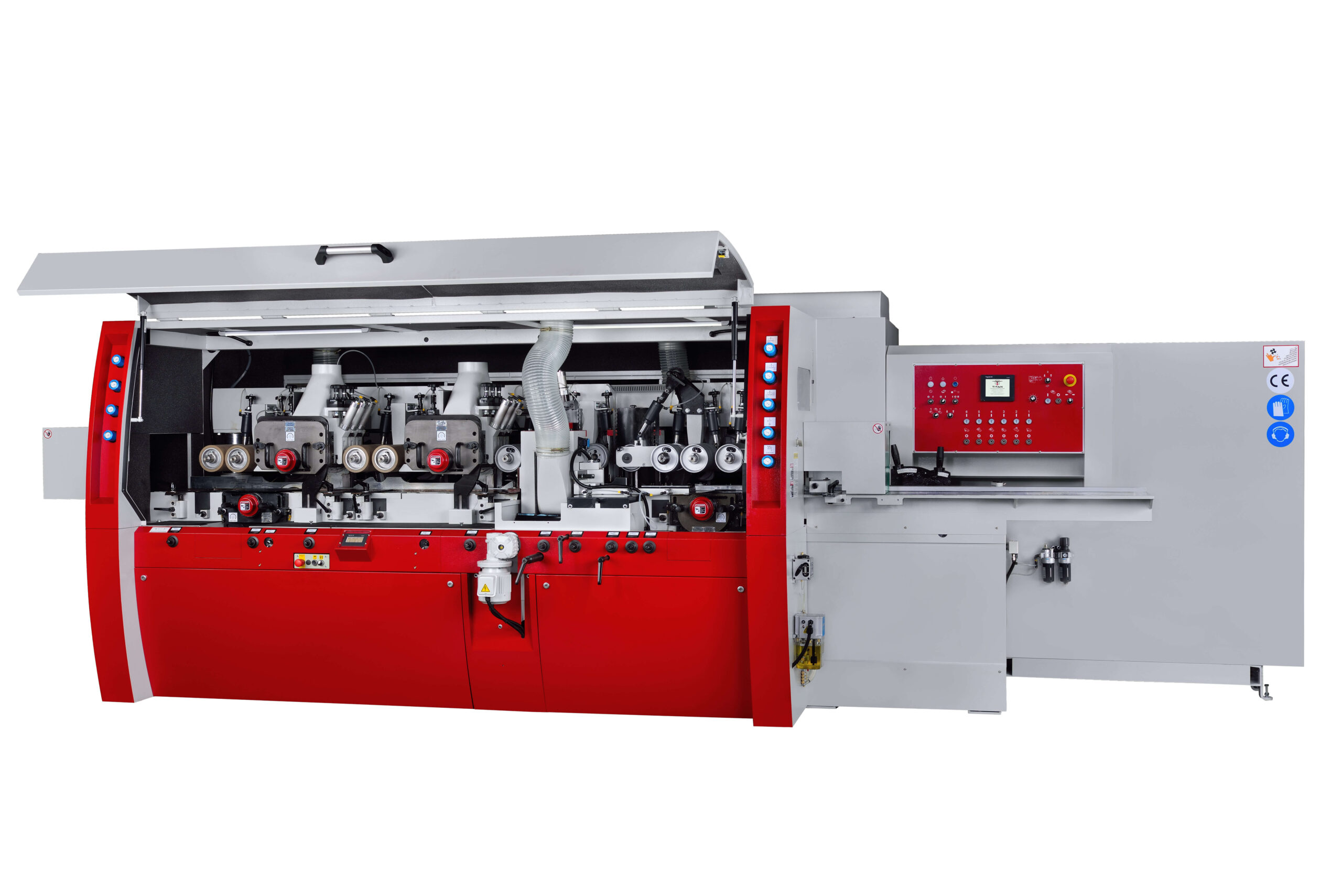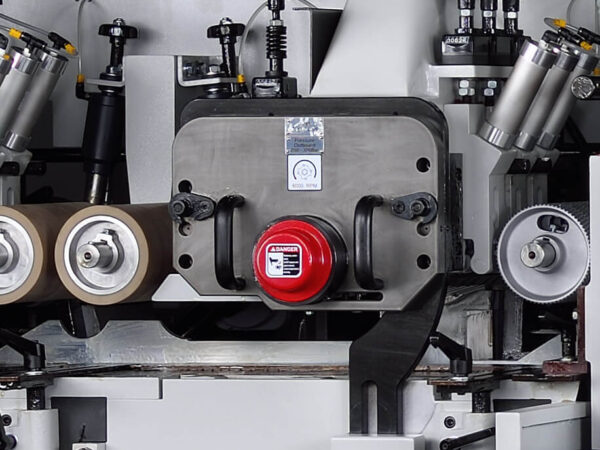 The Titan Hypermac Moulders are solid machines designed to provide fast set up times and the highest accuracy. Suitable for heavy joinery or medium sawmilling applications in both soft and hardwoods.
Touch Screen
Touch Screen Controls with 500 or 1,000 Pattern Memory and Download Capabilities from the grinding rooms with upload to the control including Ball Screws, Rotary Encoders & Multiple Digital Readouts on each axis
auxiliary feed roller
The mechanism provides added smoothness for short workpiece feeding. The auxiliary feed rollers are power driven for effortless feeding effect, and are liftable for convenient cutter change or setup.
Feed Table
The entire Cast Iron – Chromed Infeed table is normalization heat treated for maximum stability. Infeed Table & Fence adjustment is quickly accomplished by means of a quick-setting levers.
A Wide Range of Spindle Configurations (other configurations available on request)



| | | |
| --- | --- | --- |
| Specifications | Hypermac Models | Available Options |
| Number of Heads / Spindles, min-max | 2 to 11 | Any Head Configuration - available |
| Working Width (with a tool cutting circle of 125~232mm) | 15~230mm (0.59"-9") | to 310mm(12.2"), 330mm (13") |
| Working Thickness (with a tool cutting circle of 125~225mm) | 10-150mm (0.39"-6") | to 200 (8") |
| Basic Spindle Motor capacity | 7.5 / 11KW (10 / 15HP) | to 37.5KW / 50HP |
| Spindle Diameter | 40mm | 50mm, 1 13/16" / 2 1/8" |
| Spindle Speed | 6000 RPM | 7200 / 8000 RPM |
| Tool cutting circle, First Bottom Spindle, min-max | 125~180mm (4.9"-7.1") |   |
| Tool cutting circle, Vertical Spindles, min-max | 125~232mm (4.9"-9.1") | 250mm / 9.8" |
| Tool cutting circle, Horizontal Spindles, min-max | 125~225mm (4.9"-8.8") | 250mm / 9.8" |
| Feed Motor | 5.5KW / 7.5HP / INVERTER | 7.5 / 11 / 15KW (10 / 15 / 20HP) / INVERTER |
| Feed speed, infinitely variable by frequency (VFD) driven | 6-36 m/min (20 / 120fpm) | 48m/min (160fpm) |
| Top Infeed Rolls - Diameter | 140mm (5.5") |   |
| Top Feed Roll Width - Multiple Rolls Stacked on shafts | 50mm (2") / Roll |   |
| Bottom Feed Roll Width | Full Width |   |
| Pneumatic pressure for feed rollers, max | 6 bar (85psi) |   |
| Adjustment range for Infeed Table (Btm Head Cut) and Edge Jointing Fence | 10mm (0.4") |   |
| Adjustment range of vertical spindles (axial) | 80mm (3.2") | 100mm / 4" |
| Adjustment range of horizontal spindles (axial) | 40mm (1.6") |   |
| Length of the Infeed / Straightening table | 2M (78") | 0.8 / 1.4 / 2.5 / 3M (32" / 55" / 98" / 120") |
| Diameter of Dust Hoods for Vertical & Horizontal Spindles | Ø150mm (5.9") |   |
| Digital Readouts on All Axis of all Heads | Std. |   |
| Digital Readouts for the Pressure Shoes | Std. |   |
| Full Sound and Safety Enclosure w/ Strobe Free Lighting | Std. |   |
| Motorized vertical adjustment of Feed Beam | Std. |   |
| Lateral Pressure Multiple Roller opposite first right spindle | Std. |   |
| Chainless Cardan Shaft Feed System | Std. |   |
| REC Setworks on Near Side Head(s) & Top(s) - Radial | Std. |   |
                                                                                              [Photos are for reference only. Machine models may vary from photos shown]