<input type="button" style="background-color:#dadada;color:black;height:40px;" value="
Titan FJS-1500 Heavy duty twin spindle finger joint system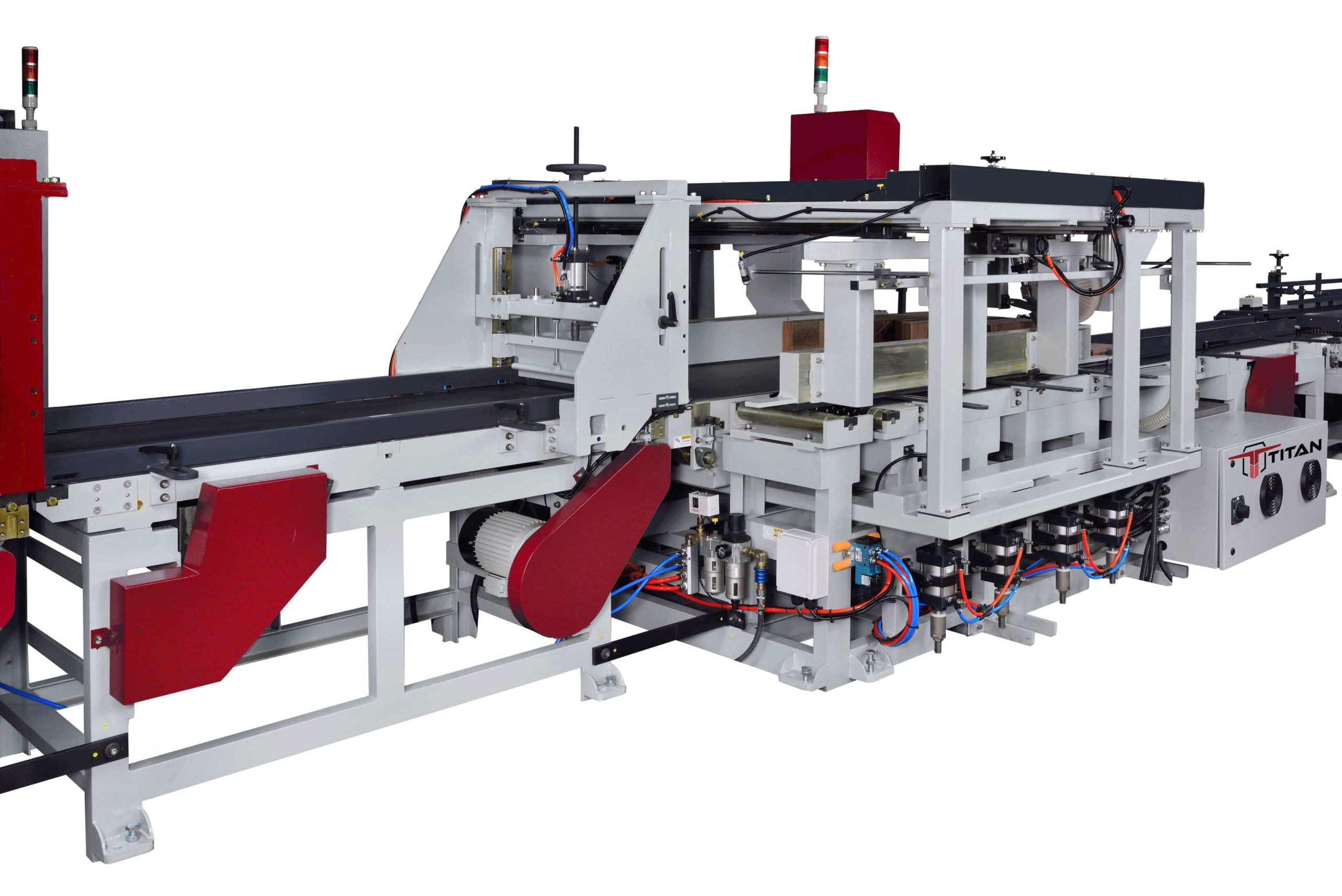 The Titan FJS-1500 is a Heavy Duty Twin Spindle Finger Joint System. Titan offers a large range of finger joint options ranging from a modular manual machine where all items can be purchased separately and a manual operation through to a fully automatic turn-key operation.
The manual, semi automatic and automatic machines all have the ability to produce both vertical and horizontal joints. Vertical joints are where the fingers are visible across the face of the board and are typically suited to mouldings, while the horizontal joints only show a single butt joint across the face of the board and are used for bench-tops, flooring and laminated beam products. Titan also offer a high speed butt joint machine with a fully automatic bin feeding device.
information
Please contact us for further information and options for Finger Jointing.
SPECIFICATIONS

FJS-1500

Timber infeed length: (min-max)

250 mm-1500 mm

Timber length to be processed must be at least 50% longer than the timber width to be processed.

Timber thickness: (min-max)

18 mm-90 mm

Timber width: (min-max)

25mm-150 mm

Timber outfeed length: (min-max)

6200 mm

Glue type:

PVAC

Timber species :

softwood / hardwood

Timber moisture:

8-12 %

Infeed qualities - Timber must be processed via four sides moulder machine (tolerance:±0.2mm)and wood needs 90 degrees right angle, four planning clear, straight
                                                                                              [Photos are for reference only. Machine models may vary from photos shown]