<input type="button" style="background-color:#dadada;color:black;height:40px;" value="
titan AKG-1600 Automatic knife grinder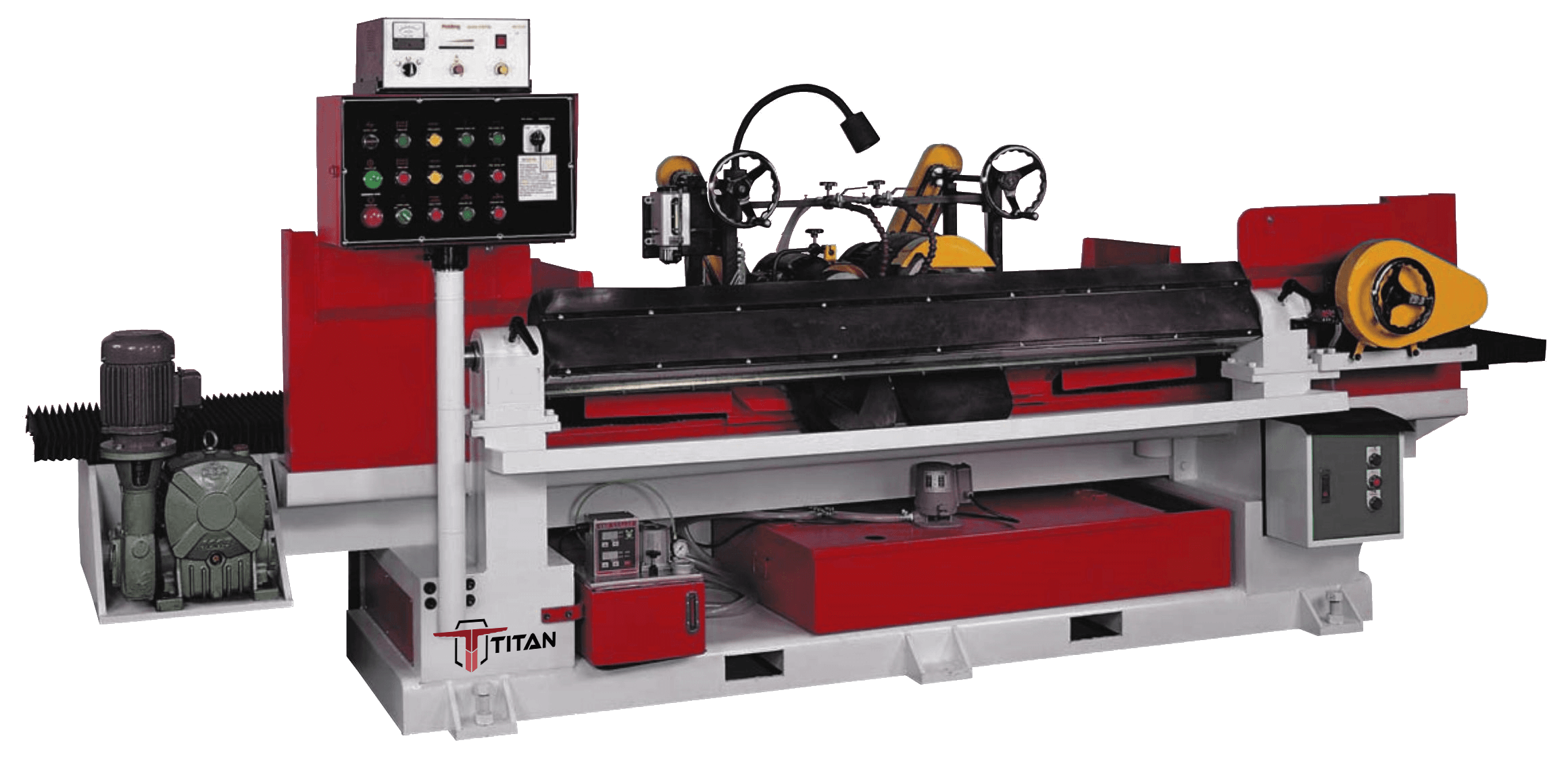 The Titan AKG-1600 is an Automatic Knife Grinder with automatic wheel advanced for grinding long and straight knives. For example, paper cutting knife, single side cutting knife, veneer cutting knife, planer knife etc. Standard machine is suitable for grinding single/multiple straight knife lengths up to 1600mm. We could also extend this machine to grind straight knife length up to 2100mm. With user-friendly electronic control, it lets the operator as using it as enjoying it.
GRINDING
Can obtain good, sharp knives by using a fine grinding wheel after a course wheel. Equipped with variable speed motor for fine grinding wheel to grind high speed steel knives and carbide knives.
Accuracy
Grinding wheel back-front movement with ball screw sets which obtain accurate and best result.
| | |
| --- | --- |
| SPECIFICATIONS | AKG-1600 |
| Voltage:   | 3PH/415V/50HZ |
| Grinding capacity: (L x W x T) | 1600 x 153 x 19mm |
| Course wheel size: | 255 x 133 x 31.75mm |
| Course wheel servo motor: | 7.5HP (4P) |
| Fine wheel size: | 150 x 65 x 50.8mm |
| Fine wheel servo motor: | 1HP (4P x 2P) |
| Table movement motor: | 1/2HP |
| Cooling system motor: | 1/6HP |
| Speed of grinding wheel: | 1700 RPM (60HZ) /1480 RPM (50HZ) |
                                                                                              [Photos are for reference only. Machine models may vary from photos shown]