<input type="button" style="background-color:#dadada;color:black;height:40px;" value="
titan Automatic Cut off saw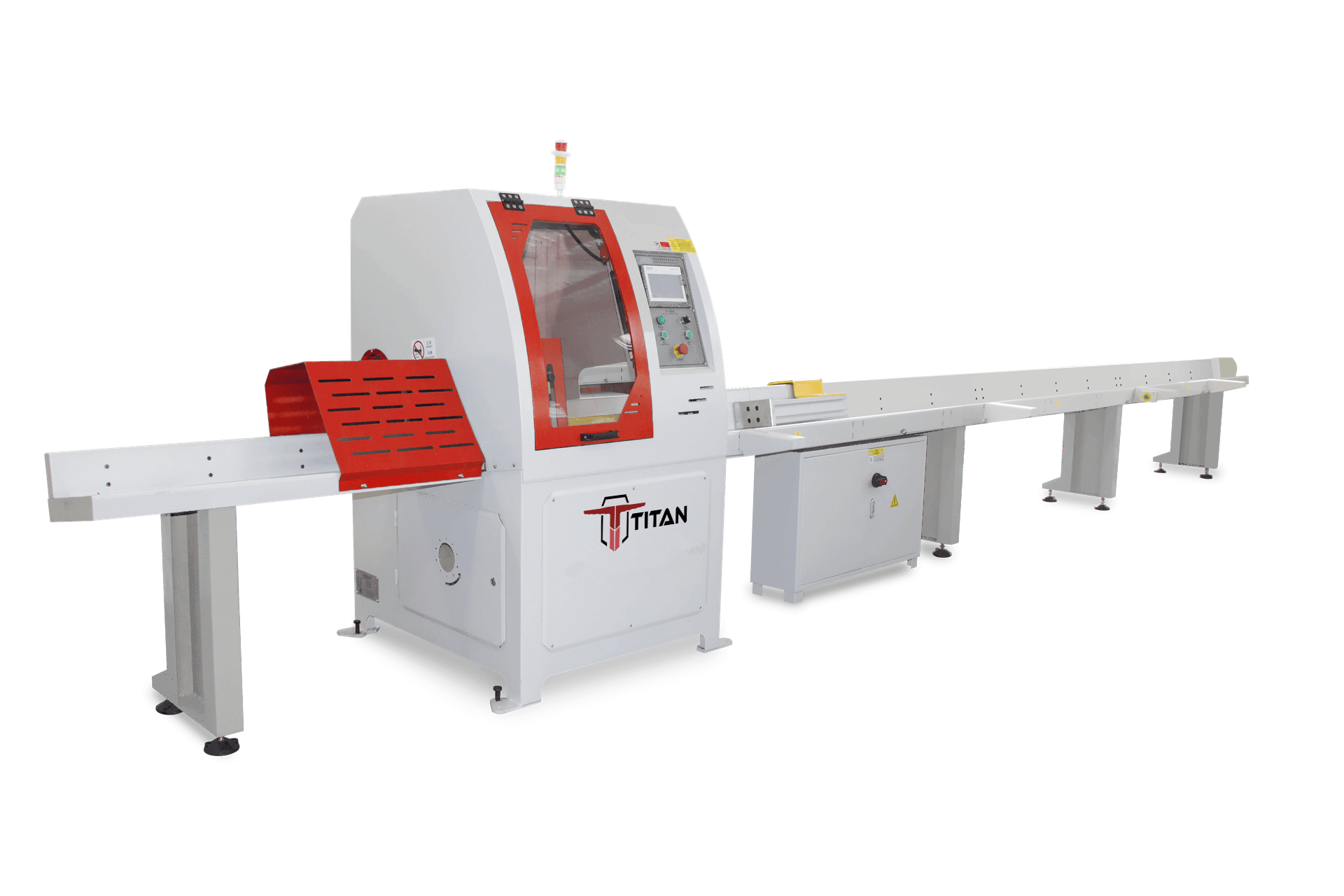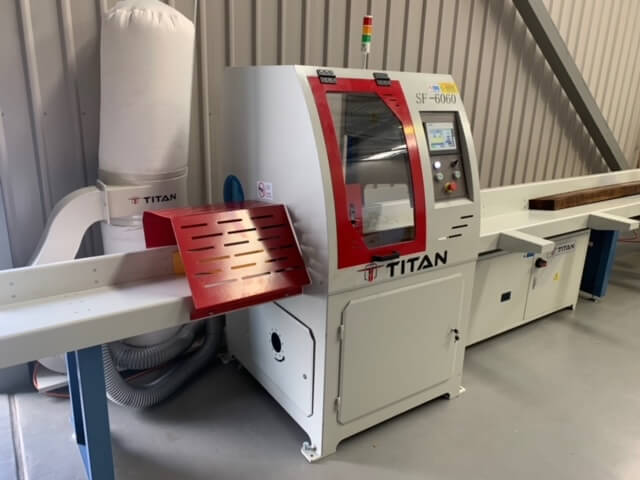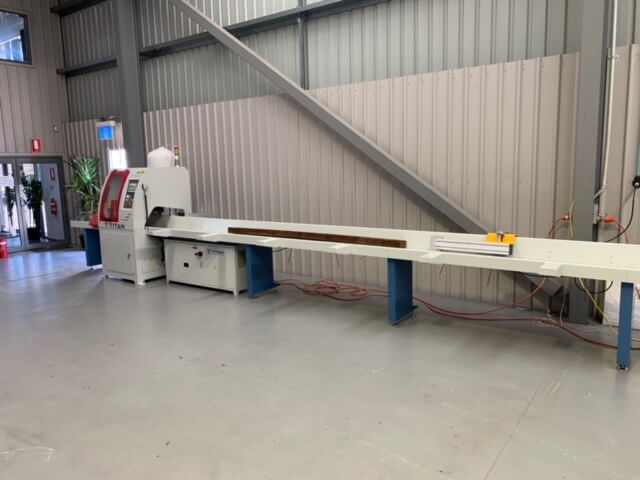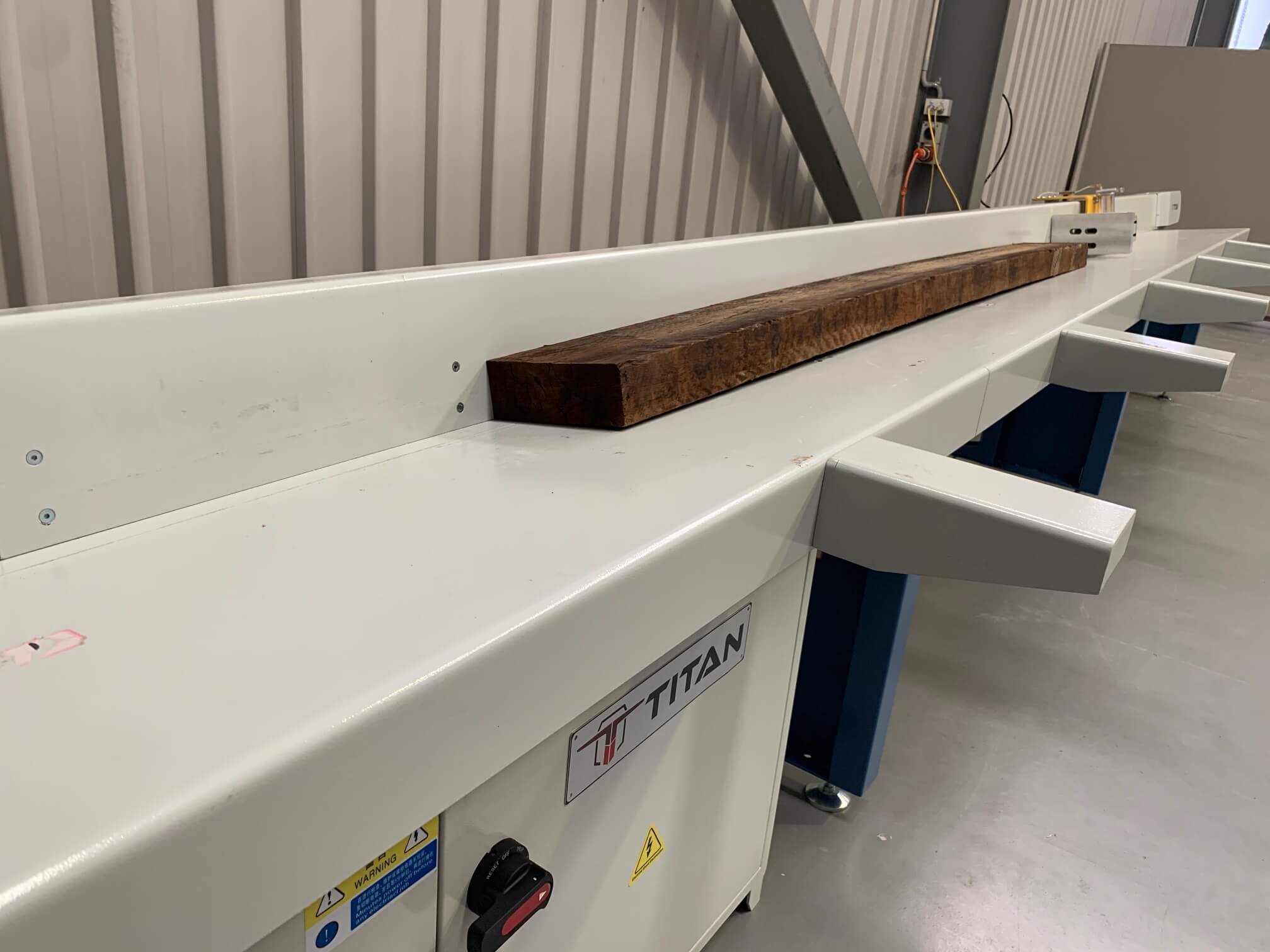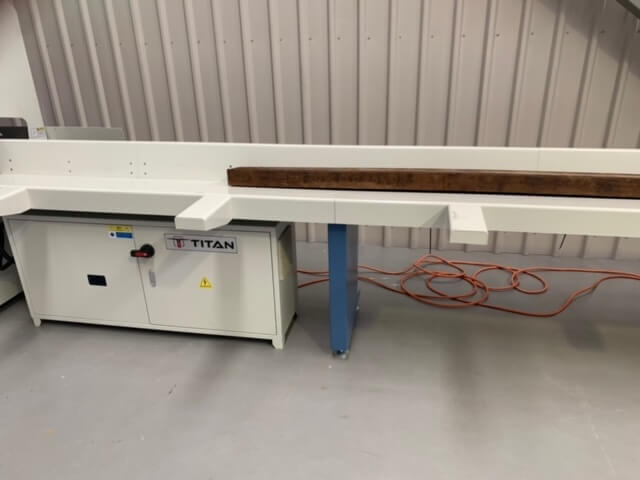 Program
It contains cutting program, input parameters from the Siemens PLC touch screen, have two cutting modes, one is Manual measure mode, measure raw material length by hand then input into machine, and then input different length and quantity you want to cut. Another mode is Auto measure mode, machine will auto measure the raw material length, and can input only 1 length, then machine will cut automatically.
Saw Unit
Built-in & Independent sawing unit, strong motor belt, underlay motor, more stable and safe, good for saw blade, convenient for exchange saw blade, and more convenient to collect sawdust.
Table
Working table is slanted, thus wood can close to the table tightly in cutting. Start & stop working button can be remote control or wire control, thus more convenient for operator.
Specifications

SF-6045

SF-6060

Saw blade diameter

450mm

600mm

Feeding table length

2m/ 4m/ 6m

2m/ 4m/ 6m

Out-feeding table length

1.2m

1.2m

Cutting thickness

10-120mm

10-140mm

Cutting width

30- 200mm

30-300mm

Cutting section

Max. 120*150mm

Max.140*280mm

Max. 100*200mm

Max. 120*300mm

Feeding speed

5-30m/min

5-30m/min

Cutting speed

40pcs/min

45pcs/min

Saw spindle diameter

30mm

30mm

Cutter spindle rotation speed

3000rpm

3150rpm

Servo drive motor power

0.75kw

1kw

Cutting motor power

7.5kw

11kw

Total power

8.5kw

12.5kw

Voltage

380v 50hz 3phase

380v 50hz 3phase

Pressing method

Cylinder, air pressure 0.5-0.7Mpa

Cylinder, air pressure 0.5-0.7Mpa

Cutting tolerance

In +/-1mm

In +/-1mm

Machine working dimension

Length*width*height

| | |
| --- | --- |
| 2m | 5.4m*1.2m*1.6m |
| 4m | 7.4m*1.2m*1.6m |
| 6m | 9.4m*1.2m*1.6m |

Machine weight

1200-1400kg

1200-1400kg

Dust collection port

Dia. 100mm*2pc

Dia. 100mm*2pc

Machine weight

1200-1400kg

1200-1400kg

Dust collection port

Dia. 100mm*2pc

Dia. 100mm*2pc

Electrical components

Schneider

Schneider

PLC Touching screen

Siemens

Siemens

Packing Dimensions:

| | |
| --- | --- |
| 2m | 1520*1410*1820mm 2190*622*490mm 3620*200*140mm |
| 4m | 1480*1360*1830mm 2370*665*470mm 3750*220*190mm |
| 6m | 1420*1210*1880mm 2530*600*620mm 4320*240*240mm |
                                                                                              [Photos are for reference only. Machine models may vary from photos shown]